Just a reminder --- It is okay to be cheap and it is even more okay to think outside of the box and "re-purpose." Just keep your thinking caps on and your eyes open. You will be amazed what you can come up with.
My cookie sheet, cupcake pans, tray organizer doesn't pull out from the cupboard like this (9 inch wide) one shown below but mine didn't cost $81.93 either.
My cookie sheet, cupcake pans, tray organizer fits in the cupboard like the one below but I didn't pay $11.95 for each section of the divider and I didn't have to get down on my hands and knees to screw each section in.
My organizer isn't plastic coated or chrome but it is heavy duty metal and totally does the job!
Actually I have two of them . . .
This bottom plate holder was a $1.00 garage sale find.
Do you recognize what I am using to organize my assorted bake ware and dishes?
They are simple steel heavy duty office dividers/sorters,
exactly like this one below ---- an e-bay item that was already sold so it's price was no longer listed but the shipping was listed as between $8.87 and $15.90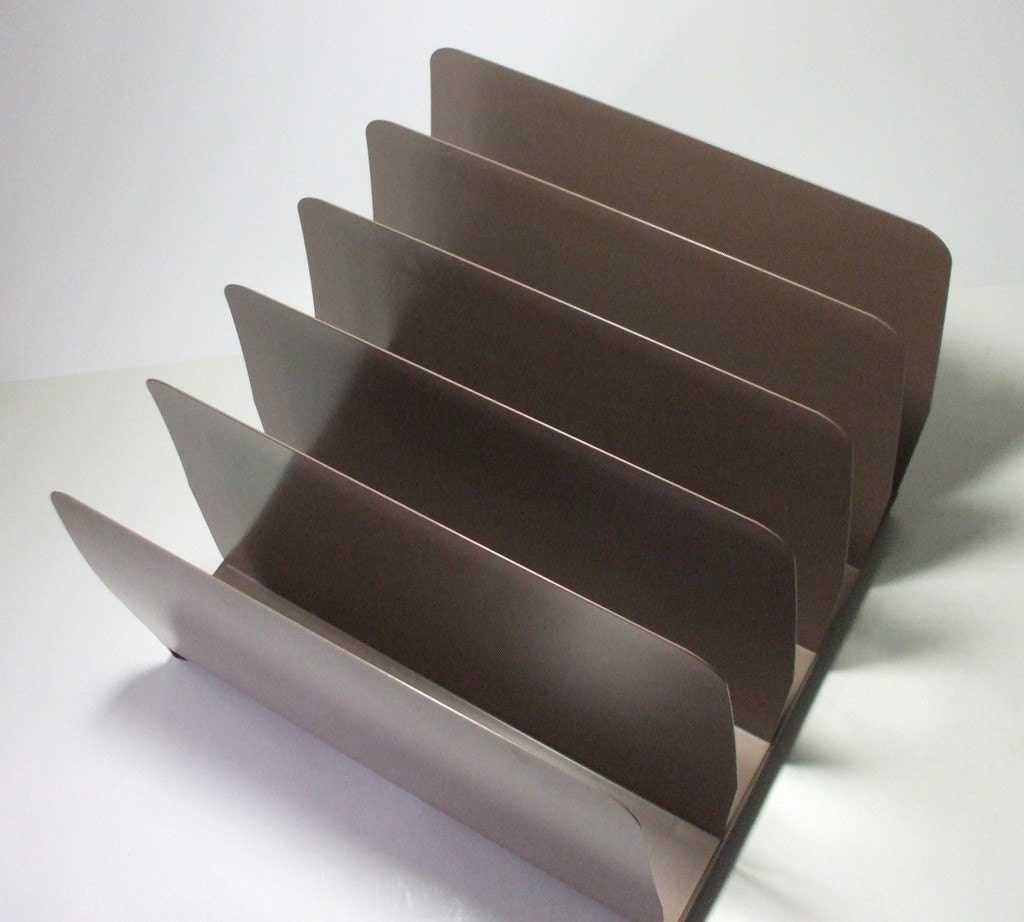 It has 5 different 2" slots
10" side to side
11-1/4" front to back
8" tall
I found new metal ones ranging from $25.00 to $55.00 and a plastic one for $22.00
And ----
I found both of mine at thrift shops for $1.50 each!!
Here's to creative chic cheap.